J. Warren Keller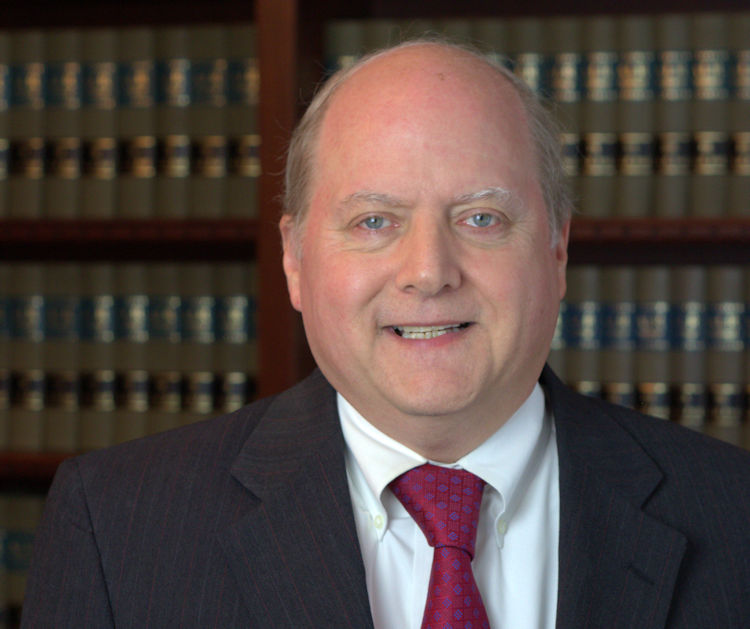 Attorney / Partner
---
J. Warren Keller is a graduate of Rider University and received his law degree in 1979 from the College of William and Mary, Marshall-Wythe School of Law, and has practiced in the area of civil litigation with a focus on insurance defense for nearly 30 years. Mr. Keller has had a long-standing professional interest concerning the problem of insurance fraud with a particular emphasis on arson and other first-party claims. Mr. Keller has served as president of the National Society of Professional Insurance Investigators (NSPII) and is a founding member and past president of the Kentucky Chapter of the National Society of Professional Insurance Investigators, which bestowed upon him its distinguished service award in 2000, recognizing his success in combating insurance fraud. Mr. Keller also received the F. Lee Brininger investigator of the year award in 2004 from NSPII. Mr. Keller is a past vice chair of the property insurance law committee of the American Bar Association, having been a contributing editor of two previous American Bar Association publications in the field of insurance law. From 1996 to 2002, Mr. Keller was a member of the Board of Governors of the Kentucky Bar Association and from 2002 to 2008 Mr. Keller was a board member of the Kentucky Bar Foundation, having served as its president in 2007. Long active in pro bono and efforts to improve access to the justice system, Mr. Keller is the founding president and board chair of the Kentucky Access to Justice Foundation and is a past board chair of the Appalachian Research and Defense Fund of Kentucky, Inc.
Clayton O. Oswald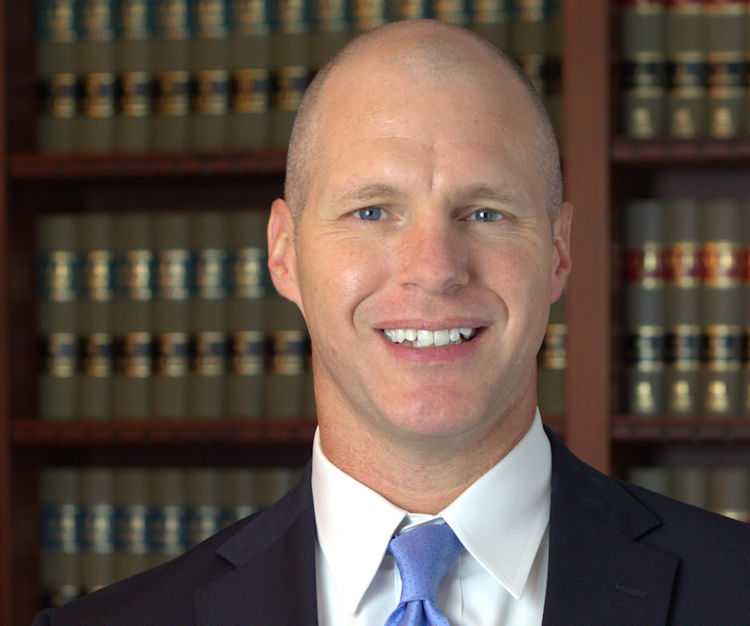 Attorney / Partner
---
Clayton O. Oswald is a 1997 graduate of Eastern Kentucky University, cum laude, and a 2004 graduate of the University of Kentucky, College of Law, cum laude. Mr. Oswald has held various positions in professional organizations including the National Society of Professional Insurance Investigators for which he held the position of President of the Kentucky Chapter in 2009, First Vice President of the National Society in 2016 and President of the National Society in 2017. Mr. Oswald also currently serves on the Board of Directors for the Kentucky Defense Counsel. He is further a member of the American Bar Association, the Electric Cooperative Bar Association and the Laurel County Bar Association. Mr. Oswald primarily focuses his practice on the defense of personal injury claims, insurance coverage matters, insurance fraud investigations and utility law.
Ashley Hoover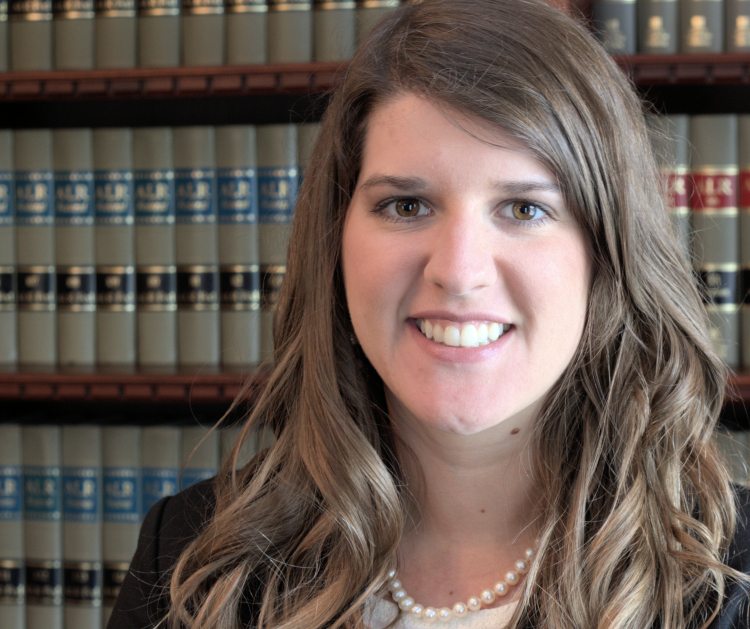 Associate
---
Ashley Stearns Hoover joined the firm as an associate in 2017. Before joining Taylor, Keller & Oswald, she served as a staff attorney for Judge David A. Tapp of Kentucky's 28th Judicial Circuit in Somerset, KY. Prior to Ashley's clerkship, she graduated from University of Kentucky College of Law in 2016. During her time at UK Law, Ashley was the Online Editor for the Kentucky Journal of Equine, Agriculture, and Natural Resources Law where her student note was published: The Municipality Owned Gasoline Station in Somerset, KY: The Economic and Legal Consequences, 8 Ky. J. Equine, Agric. & Nat. Resources L. 571 (2016). Ashley also served as Treasurer of Phi Alpha Delta (Law Fraternity International) and volunteered with the Orientation Committee and Student Mentor Program while attending law school. Prior to law school, Ashley conducted her undergraduate studies at Eastern Kentucky University, where she graduated summa cum laude in 2013 with a Bachelor of Arts degree in Political Science. While graduating from the Honors Program at EKU, Ashley also served in many capacities including student senator fro the Student Government Association and in the Political Leadership Program in Washington, D.C. Ashley is originally from Albany, Kentucky and is excited to actively seek new opportunities to join and contribute to the London area.
Jacob Mills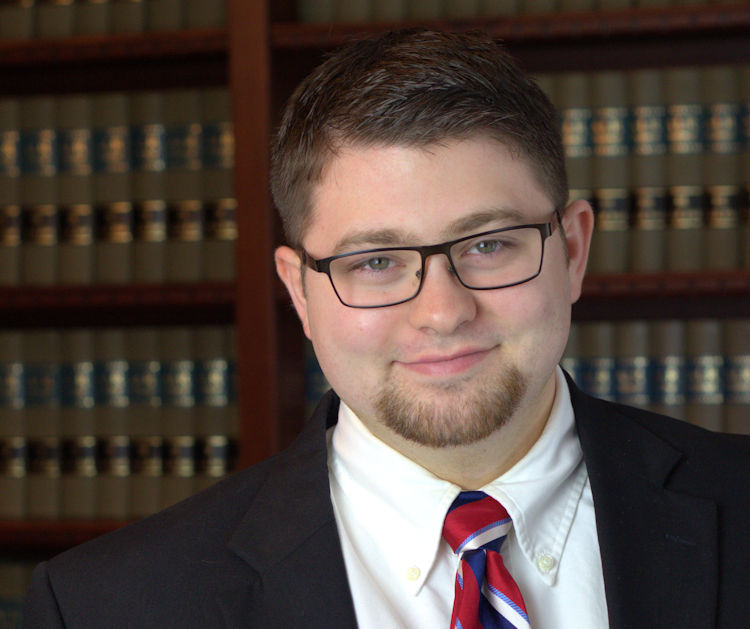 Associate
---
Jacob M. Mills grew up in the London, Kentucky area. He was a first generation college student and completed his undergraduate degree in 2013 at Union College in Barbourville, Kentucky where he graduated cum laude with a Bachelor of Arts in Criminal Justice. While attending Union College, Mr. Mills was a member of the Honors Program, which included a full-tuition academic scholarship. Mr. Mills then entered law school at Northern Kentucky University Salmon P. Chase College of Law in the fall of 2013 where he received the John Marshall Diversity Scholarship. As a testament to his work ethic, Mr. Mills concurrently enrolled in University of the Cumberlands' Masters of Business Administration program while a full-time law student and law clerk. Mr. Mills obtained his Juris Doctor degree in December 2015 and subsequently earned his Masters of Business Administration the following August. Jacob and his wife, Kelli, reside in London.
This Is An Advertisement
This web site is provided for your information only and should not be relied on as legal advice. Nothing transmitted from this web site constitutes the establishment of an attorney-client relationship between you and Taylor, Keller & Oswald, PLLC. Applicability of the legal principles discussed at this site may differ substantially in individual situations or in different states. Remember, that when dealing with any legal matter do not rely on these materials without first seeking the advice of an attorney about your particular situation and facts. Nothing contained at this web site should be construed to constitute a recommendation or endorsement of any product, service, site or other law firm or attorney. These links are provided as a matter of convenience to the public.